Well Lit Shadow Electronic Press Kit
Well Lit Shadow, the sixth studio album from critically-acclaimed guitarist Jake Hertzog releases March 29th, 2016 and celebrates themes and images in particle physics.
Jake writes in the Liner Notes:
Selections from the suite:
Images from the Large Hadron Collider at CERN such as these are the inspiration behind the music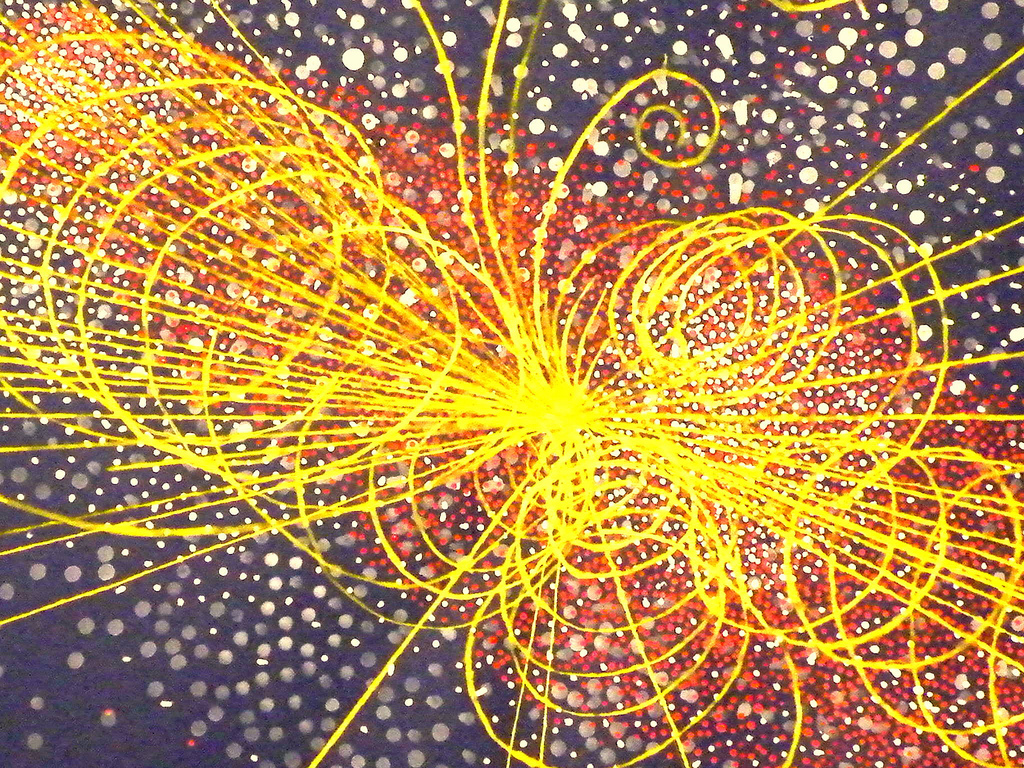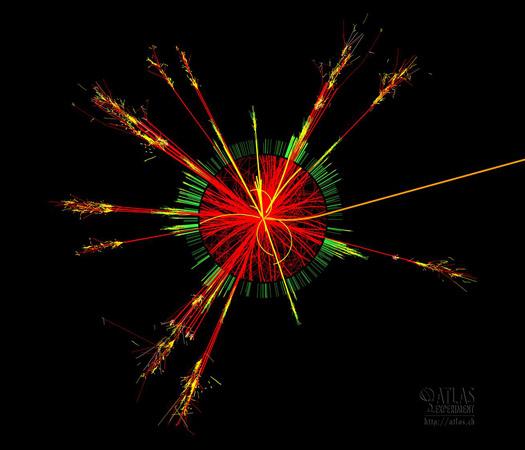 Jake Hertzog is now available to perform Well Lit Shadow live, with or without live interactive video and animation. Now available for 2016-17.
Sample Video by Marc Wagnon:
For Booking please contact: jakehertzog@gmail.com
BIO:
Jake Hertzog is a critically acclaimed guitarist, composer and educator whose career to-date has spanned nine albums as bandleader across jazz, rock and classical new music styles. He has toured throughout the U.S., Europe, Latin America, the Middle East and India and performed and recorded with a diverse cadre of artists including Randy Brecker, Ivan Neville, Mike Clarke, Blondie Chaplin, Anton Fig, Corey Glover, Barry Altschul, Dave Leibman, Ingrid Jensen and many others.
Hertzog's many projects have included the Jake Hertzog Trio with Harvie S and Victor Jones — a jazz/rock group that has released five albums to wide acclaim and radio success and headlined venues such as The Blue Note in New York and Salo Jazz Festival in Finland.
Most recently, Hertzog released "Well Lit Shadow" (2016), a classical suite for solo electric guitar celebrating themes and images in particle physics. Another of his classical projects, "Stringscapes" for two guitars, was partially premiered in New York in 2016 and is set for recording later this year co-featuring guitarist Yishai Fischer.
Jake is co-leader and co-songwriter of the rock band The Young Presidents with bassist Mitch Kaneff. Their latest album, Firehorse (2016) has just debuted to wide radio success. In 2014 The Young Presidents collaborated with brilliant Grammy winning producer Rob Fraboni on a guest vocalist album called Coalition. The record featured such legendary talent as Ivan Neville, Corey Glover (Living Colour), Blondie Chaplin (The Rolling Stones, Beach Boys), and Anton Fig (Drummer for the Letterman Show) and members of the New Your Philharmonic and Metropolitan Orchestras. The Young Presidents also produced a short documentary on the making of the project entitled "Building The Coalition" that premiered at New York's VisionFest Film Festival in June 2013.
For three years, Jake stood as musical director and lead guitarist for Nickelodeon's The Naked Brothers Band stars, Nat and Alex Wolff. They concluded two national tours and have performed on national television shows including Good Morning America, The View, Nickelodeon's Kids Choice Awards and The Today Show.
An active music educator, in 2016 Jake joined the music faculty at the University of Arkansas, Fayetteville. Recent master classes and clinics include Jazz at Lincoln Center, CUNY, Jazztravaganza at the Clarion Performing Arts Center in Lake Jackson, Texas, Turku Conservatory in Finland, EMU Conservatory in Argentina, Cornish College of the Arts in Seattle, WA., Women In Jazz in Halle, Germany and a faculty position at the Swarnhaboomi Academy of Music in Chennai, India. Under the alias Hey Jazz Guy, Jake contributed over 30 articles to Guitar Player magazine's 'Lessons' section. Guitar Player has coined him the "Jazz ambassador to the non-jazz world". Readers can visit the Official Hey Jazz Guy website for articles and tutorial videos.
Hertzog is a grand prize winner of the Montreux Jazz Guitar Competition, holds a performance degree from Berklee College of Music and a master's degree from The Manhattan School of Music in New York.